You just signed up for a paid account! That's awesome!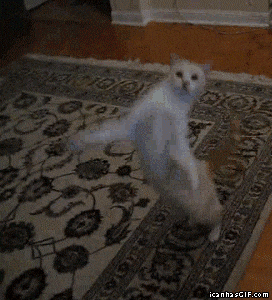 We have a lot of success stories from Catholics who used Catholic Singles (including our founder!), but each of these success stories started with something in common: they took a chance, upgraded, and reached out to other members.
It's our goal to have all of our members become success stories, so here is our quick, 3-minute guide on how you can be most successful with Catholic Singles.
Our 3-Minute Guide & Tips List to Catholic Singles
We have a lot of tips to offer and we go into detail in other posts. But for now, here's a quick list of tips to make your time on Catholic Singles as successful as possible!
Be active. You might think that the most viewed profiles are of young, attractive members. But in reality, it's members who are regularly active who always appear in our "most viewed" lists.
There's power in numbers. Did you know that the average response rate to messages on most dating sites is between 1% and 10%. That's pretty low. You will send messages that don't get a response. Don't get discouraged.  Understand that this is a numbers game.
Upload a photo. In fact, upload 20. People like photos. Don't be a generic silhouette – chances are good that you are much better looking. 😂

Don't take things too seriously. Just because someone sends you a message does not mean that they want to marry you. Keep things light and fun and respond to someone when they message you! This should be fun, not stressful!
Reach out to people you wouldn't normally reach out to. Don't put God in a box! Reach out to people who might not meet your exact criteria. In fact, try to have a conversation just for the sake of having a conversation.  Catholic Singles exists for love, but also support in our faith and fellowship with other Catholic Singles!
If you see something suspicious, say something. We use multiple fraud detection systems to look for fraudulent accounts. However, if you see an account that looks suspicious, report them to us. We'll take a look. It's entirely anonymous and will help keep our community safe for all members.

Activities help you meet people. When you log in, you'll see a menu option called "Activities". These are areas that you can interact with Catholic Singles, but it also gives you a chance to meet other singles and start up conversations easily. Plus, activities shows other members that you are active on the site (and will lead to more views).
Use Icebreakers. We wrote up a bunch of icebreakers for you here. If you don't know what to say, try one of these on for size.
Need to take a break? Go on hiatus. Rather than cancelling your account, you can put your account on hold. Maybe you don't wan to date this month. Maybe you met someone and aren't sure if you still need your account. Put it on hiatus to keep it open, but remove yourself from the search results.
Be respectful and move slowly. Our goal is to get you off of Catholic Singles, but make sure that you are being careful and moving slowly. Exchange some messages online before moving to that first date. Always check with the other person to see if they are comfortable moving forward.
The most important tip we can give: Be Patient
Look, we get it: you joined because you want to meet someone. And when you want to meet someone, you want to meet them sooner rather than later.
But if you don't find success right away, don't get discouraged.
Our testimonials page is filled with users who joined Catholic Singles, grew discouraged only to meet someone as they were just about ready to call it quits.
If you aren't having success right now, keep in mind that we are adding dozens of new members each and every day. Check back at least once a week to see who is new and reach out to them!
Done! That's Your 3-Minute Guide!
There's actually more we will share in the coming days on how to be super successful with Catholic Singles, but this should get you started!
Have fun, and remember: