Growing up, I never had much of an interest in, or devotion to, Mother Teresa of Calcutta.
I was a pretty young child when she died. Even though I remember her death being discussed on the news and seeing pictures of her everywhere, I didn't have a very strong grasp of exactly what she had done for the world.
However, years later, I somehow found myself doing five weeks of private mission work in Calcutta with her Missionaries of Charity. A few weeks after graduating from college, I spent time in Calcutta with a friend of mine.
I hadn't planned to do mission work with Mother Teresa's order, but things fell into place in such a way that it became an obvious course of action for me. Once I was there, in the midst of the heart-crushing poverty and the sacrificial love of her sisters, I began to see the depths of Mother Teresa's holy work. 
But my time in Calcutta was only the beginning of realizing the impact Mother Teresa made. Her amazing life became even more evident when I later pondered the fact that she did it all while living for years with the feeling of being cut off from God.
An early vocation to something else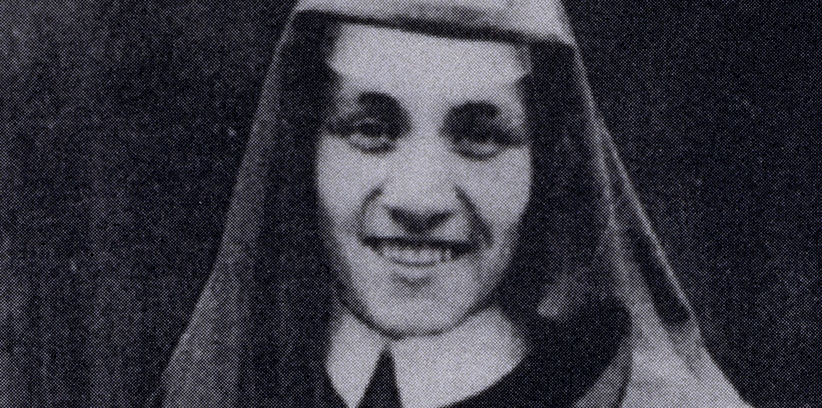 Anjezë Gonxhe Bojaxhiu didn't start out knowing that her life's calling was to serve the poorest of the poor. However, she knew from a young age that she was called to religious life. Anjezë had a special missionary calling as well. But it would be years before she actually realized God wanted her to found the Missionaries of Charity.
At age eighteen, she left her home of Skopje in the Ottoman Empire to join the Sisters of Loretto in Ireland. A year after joining, she left for their convent in Calcutta. She made her first profession of vows there in 1931, taking the name 'Teresa'. After her first profession, she began her assignment of teaching at the order's school for girls in Calcutta. Sister Teresa continued on in this role for six years, making her final profession of vows in 1937 and eventually becoming the school's principal.
She remained with the Loretto Sisters for twenty years, until she came to understand that God was calling her to something else.
Her "call within a call"
In 1946, Teresa was on a train to the city of Darjeeling for a retreat when she heard what she described as a "call within a call."
She came to understand Christ's pain at the neglect of the poor. Christ desired for her to establish the Missionaries of Charity, a religious order devoted to serving the poorest of the poor.
Despite this revolutionary new idea thrust onto her life, she didn't immediately begin to carry it out. Instead, she waited for two years before she received all the proper permissions needed to begin.
And then finally in 1948, after some quick training from some medical mission sisters, she began her work in the slums. She visited and cared for the sick and impoverished people in Calcutta.
Slowly, her new order grew. At first, several former students of hers joined her in the streets of Calcutta. By 1950, the Missionaries of Charity became an official order in the Calcutta Archdiocese. And by the 1960s, Mother Teresa sent sisters to other parts of India, Venezuela, and more. 
Now, there are Missionaries of Charity on ever continent. The order has grown to include other branches as well, including the Missionary of Charity Brothers, Missionary of Charity Fathers, and the Lay Missionaries of Charity. 
A light in the darkness
Today, it's easy to praise Mother Teresa's work. She did amazing things for the poor and forgotten of the world. Even secular society recognized her accomplishments, granting her the Nobel Peace Prize in 1979.
But the real scope and significance of her work can only began to be understood through a spiritual lens.
Any Catholic who has done a span of some sort of missionary work can attest that it's grueling and draining. The only way to sustain oneself and continue in selfless giving is to rely on prayer and a deep spiritual life.
This is very much what this saintly woman did. Mother Teresa went to Mass and prayed the rosary. She had a deep, daily prayer life, and encouraged her sisters to do the same.
But even though she was working to serve Christ in His poorest people and to quench His thirst by quenching theirs, she didn't benefit from the type of consolations or spiritual warm fuzzies that most of us look for in such trying work.
Rather, Mother Teresa spent years of her life feeling distanced from God and unable to reach Him, though she longed to. Despite this feeling of darkness in her soul, which reportedly lasted from the time she began her work with the poor until her death in 1997, she became even more deeply united with God.
May all of us, when we feel distanced and cut off from God, turn to the intercession of this great saint. Her holy work amidst feelings of darkness changed the world.
Saint Mother Teresa of Calcutta, pray for us!